ZeroSlope Events is an experienced event production team running a portfolio of global events with a focus on tech and education. They use online event platform, Vito, to produce professional, community-focused event experiences for their clients.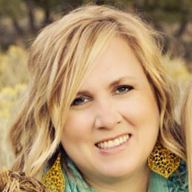 "We just wanted a central place where everyone could chat, watch and connect, and Vito served all these purposes." — Sunny Leggett, President of ZeroSlope Events
Problem
Staying afloat in an industry under threat
When the spread of COVID-19 caused governments around the world to impose restrictions on in-person gatherings, the events industry was hit hard. For Sunny Leggett, President & Event Planner, and Shyloh Belnap, Director of Operations & Event Planner of ZeroSlope Events, the future of their business looked uncertain, but they knew that they still wanted to find ways to bring people together while maintaining social distance.
"Human connection is so important, especially in the tech industry where it can be lacking — it's a big part of our purpose to create opportunities for networking and human connection experiences," Shyloh explains.
With this in mind, Sunny and Shyloh were keen to embrace new formats for running their events, even though this meant stepping outside of their comfort zone.
"We've specialized in in-person conferences up to now, but we realized that we needed to adapt to stay relevant", says Shyloh.
The core of their business model is "taking your event to the highest level," so ZeroSlope Events knew they'd have to think creatively in order to deliver for their clients and find innovative ways to inject moments of delight into their events.
"We weren't considering moving online before all of this, but it was definitely needed. It's a way to bring the conference to a wider audience, and the opportunities for connection before and after the actual conference are really interesting." says Sunny.
With a clear goal in mind of producing rich, community-focused experiences online, Sunny and Shyloh had early concerns that the current marketplace options might not meet expectations.
"When we started figuring out how to replicate the community experience online, we saw lots of people doing it with a Discord channel here and a livestream over there and it was kind of disjointed. We just wanted a central place where everyone could chat and watch and connect," says Sunny.
Testing multiple alternative platforms, the ZeroSlope duo were frustrated by how clunky the experience was for both attendees and organizers.
"We looked at simply doing a YouTube livestream. But there's no pay wall that you can set up, so we were going to have to do things like run the livestream for all attendees, but provide a separate Zoom link which we'd charge for to get access to extra content and the chat," says Sunny. "We didn't explore that one for very long."
Besides finding the best way to successfully deliver authentic community experiences online, Sunny and Shyloh also wanted to make the most of this chance to open up their events to people who might not ordinarily be able to attend.
"This made us think outside the box. How can we connect in different ways and maybe bring the experience to people who can't come to in-person events? A lot of people have been saying 'I could have never come to the conference. I couldn't afford the airfare, I couldn't afford the hotel, I couldn't afford the time off work.' So now we're seeing that running our conferences online is a way to reach a wider audience," Shyloh explained.
Being long-time customers of Tito, the registration platform from the makers of Vito, Sunny and Shyloh were keen to try out the team's new online event platform in the hopes it would help them achieve their goal of creating rich and engaging event experiences online. Here they landed on the platform that would take their event planning business to another level.
Solution
The online event platform that emphasizes human connection
Vito is a community-focused online event platform that has given the ZeroSlope Events team the tools to create a flexible, inviting and easy-to-use hub for each of their conferences. Upon first experiencing the platform as attendees, Sunny and Shyloh instantly felt it would be a great match for their own events.
"Vito is clean and user-friendly, the back-end is easy to manage, and the chat feature made it the clear winner," Sunny explains.
The ZeroSlope Events duo was also impressed by Vito's ability to deliver exactly what they needed when they needed it most, through a neat, well-designed interface that puts participants in control of their own experience.
"It's simple and intuitive, so it was easy to make it work seamlessly for our live conferences. I really like that we can upload each session on the schedule, and I love that attendees can pick their time zone and see their schedule right below the media player," says Shyloh.
Having found a flexible and easy to learn platform that met their needs, Sunny and Shyloh felt confident that they'd be able to deliver online events to the high professional standard they're known for with their in-person events. Tito's track record of developing products that prioritize the end user helped ZeroSlope Events feel that they were in safe hands.
"I love that Vito was developed by people who have done registration," says Sunny. "The registration process isn't as smooth for some of these other platforms. Crowdcast had to be paywalled through Patreon. It was a full time, two person job just fixing registration errors and issues. "
Sunny and Shyloh were able to use Tito and Vito together to create a custom registration flow for their events without fear of these kinds of mistakes. They were also impressed by the overall performance of the platform and the responsiveness of the customer support team.
"There's no lag or "spinning wheel of death". We haven't seen any latency issues with Vito. If there is an issue, we have direct access to the Vito team. We know we can get answers pretty quickly," says Sunny.
With its intuitive interface, flexible feature set, reliable technology, and trusted and approachable team behind the product, Vito set ZeroSlope Events up to add a valuable new service to their already impressive offering.
Results
Staying relevant and becoming online event experts
Discovering Vito has offered ZeroSlope Events a lifeline during a crisis, and has meant that Sunny and Shyloh can continue to serve and delight their dedicated clients and communities.
"It's keeping us relevant, so we're not simply following our clients. We're grateful for that," says Shyloh. "Vito gives us a platform that we can own and sell and be experts in. When we offer our clients this package, we become so valuable. It's a relief for them."
Without any prior experience running online events, the ZeroSlope Events duo was pleasantly surprised by the fact that with Vito, they could still deliver the amazing community experiences that they've always worked so hard to create.
"It's clean, it's simple, it's intuitive, it's user-friendly," Sunny explains. "The user experience is what I push. Attendees and users have a good experience."
With so much at stake for an event coordinating business during a pandemic, Sunny and Shyloh are relieved that they're still able to run high quality events even while getting together in person is not an option. Their online conferences have not only been extremely well-received by their audiences, but enjoyable to put together for the organizers.
"What I am grateful for with Vito is that even while people are behind a computer screen and participating remotely, we still can create a human connection," says Shyloh. "We had to figure out how to do it online and we didn't think about it before, but it has been fun to come up with ways to create that connection."
The ZeroSlope Events team is busy thinking up new possibilities for how they might use Vito going forward, and additional services they can offer their clients.
"We've already gotten a few online conferences under our belts, but we're also thinking about corporate parties and team-building. We're seeing opportunities for how we can use Vito for some of our clients who want to have a monthly team get together for example."
With its flexibility, reliability and ease of use, the Vito platform has injected new life into ZeroSlope Events' business at a critical time, and has helped Sunny and Shyloh stay relevant with their clients. What started as a need to pivot during a global pandemic has resulted in a partnership that will continue to open up diversified opportunities for years to come.
Ready to run your own events online like ZeroSlope Events? Request early access to Vito and start bringing your audience together in new and exciting ways.